Digita's IoT sensor inventory clearance sale – great prices on IoT sensors!
The LoRaWAN sensor inventory clearance sale is on
Digita is a stable Finnish LoRaWAN operator offering a complete infrastructure for the Internet of Things, or IoT in Finland, as a service platform for our corporate partners' solutions. Thanks to Digita's high masts and network based on bidirectional LoRa technology, controlling the various devices connected to the network is cost-efficient, simple and reliable.
We'll focus on our role as a network operator and continue developing IoT solutions in the future and are now selling our sensor inventory for special prices. Don't miss out on this great opportunity!
We are clearing out our LoRaWAN sensor inventory and offering discounts on all devices. Please contact our sales representatives for availability and pricing.
Offer valid while stocks last. So act fast!
Please direct orders to: iot_tilaukset@digita.fi
Please direct technical enquiries to: iot.support@digita.fi
Going forward, Digita will be focusing on its role as a network operator while working closely with sensor manufacturers and retailers
Digita's primary role on the IoT market is to act as operator for the nationwide, LoRaWAN-based public IoT network.
"We will be focusing increasingly on offering IoT solutions and developing our services. As part of this shift, we will cease to offer LoRaWAN terminal devices by the end of the year", says Tuomas Kolkka, Vice President, IoT at Digita. "Going forward, we will be working closely with domestic LoRaWAN hardware importers, manufacturers and suppliers. We believe our customers will experience this as a positive change as the supply and availability of devices improves."
The LoRaWAN ecosystem has expanded and developed significantly in recent years, both locally and globally. LoRaWAN is set to become the leading IoT communication technology.
"We started building the LoRaWAN network in 2016. When the market was still in its infancy, it was impossible to provide connections without also providing the hardware. Today, there is an ample supply of LoRaWAN terminal devices on the market, sold by a number of suppliers, both in Finland and abroad, and devices are available for practically any purpose. It's a very good situation for customers and network users", Kolkka explains.
Explore IoT sensor devices
You can find all devices and prices in our sale from the file "Clearance Sale Prices" on the right side of the page. In addition, you can familiarize yourself with a few popular IoT sensors below.
Elsys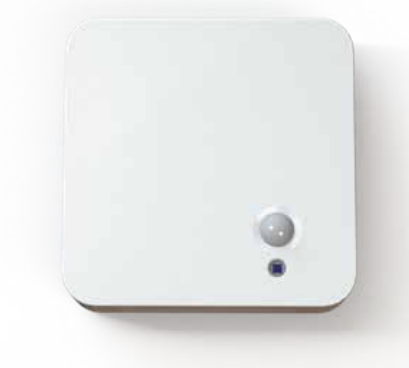 Elsys ERS Eye
High-quality LoRaWAN-certified air quality sensor for indoor use. The sensor has an internal antenna and several built-in sensors for temperature, humidity, light, movement (PIR) and space usage (IR) for measurement. IR helps identify whether monitored space is still in use.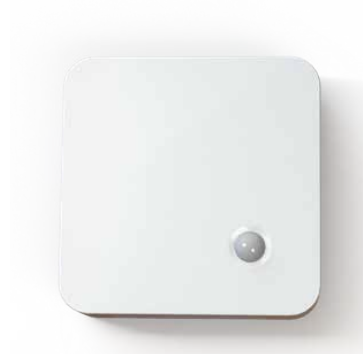 Elsys ERS Sound
ERS Sound is an advanced LoRaWAN® device for indoor environment measuring. This device is discrete and has a minimalistic design which makes it ideal for mounting on a wall or any surface. The ERS Sound will monitor both peak and average sound levels and are a perfect device for places where the level of sound is important. Be able to create the best environment in libraries, classrooms, airports, or other similar places.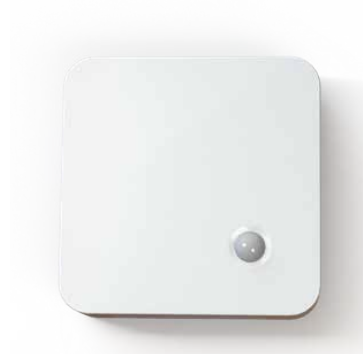 Elsys ERS CO2
ERS CO2 has the capability of measuring everything regarding the indoor environment. You will have full control over the CO2 levels, temperature, light, and humidity for either homes or workplaces. It also detects motion with a passive infrared camera and is our most powerful indoor climate sensor. This is a smart and professional LoRaWAN® device and very easy to configure. Its design is minimalistic which makes it ideal for mounting on walls in offices or in homes.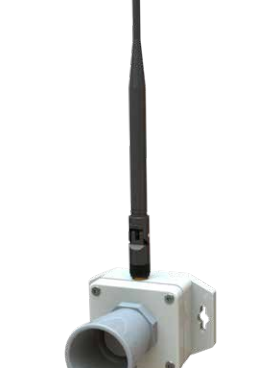 Elsys ELT Ultrasonic
A versatile ultrasound sensor that is suitable for various surface level measurement needs. For example, measuring different liquids tanks, waste and clean water, waterways and in connection with silos. Also available a version optimized for measuring the snow surface with external and internal antenna.
Digital Matter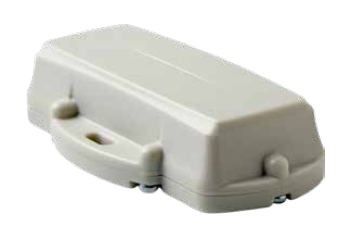 Digital Matter Guppy
A small and durable acceleration and inclination sensor. Suitable, for example, for the roughness of goods for locating and optimizing logistics, for detecting the movement of objects/thefts, for measuring the inclination of objects and to alert on changes. The device can for example, set it to "sleep" when stationary and accordingly to send more frequent movement when accelerating or leaning. this enables very long battery life.
Digital Matter Cable Drum Tracker
A GPS locator that is designed especially for locating cable reels.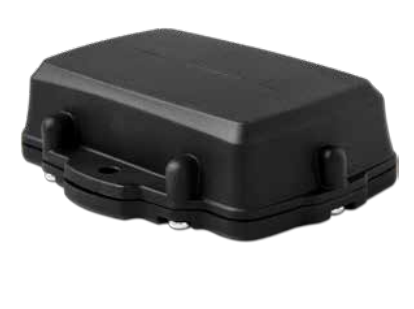 Digital Matter Oyster3 LoRaWAN
The very popular Oyster GPS locator a new version with an even bigger battery capacity and a strong protective case. Oyster3 is a reliable solution when searching for a very long-life battery-operated device.
Tekelek
Tekelek TEK766
Liquid Level Sensor – LoRaWAN Tank Level Monitor- TEK 766 LoRa Ultrasonic SKU TEK766 Our Ultrasonic LoRaWAN liquid level sensor is a flexible and configurable battery operated ultrasonic level sensor with an integrated LoRaWAN radio.
Small Data Garden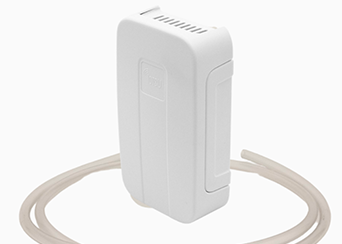 Small Data Garden IOTSU L3 DP01, PressDiff
IOTSU® DP01 is a wireless device that can be used to measure the pressure circumstances in buildings. The device has two inlets, and it measures the pressure levels between them. Building pressure levels can be measured by connecting a measuring tube to one of the inlets and routing it outside of the building.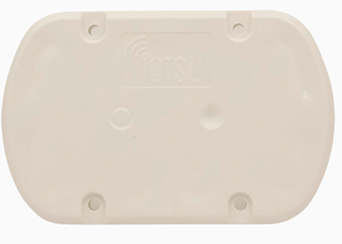 Small Data Garden IOTSU L5R L04, GPS Tracker Cable Drum
IOTSU® L5R L04 is a wireless device that measures GPS location data combined with acceleration. IOTSU® L5R L04 is designed for tracking cable reels. Tracking cable reels helps customers to improve inventory management and prevent disappearance of the reels.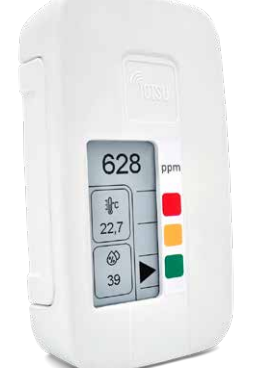 Small Data Garden IOTSU L3 AQ05, CO2
A wireless device for indoor use that measures the temperature, changes in air humidity and carbon dioxide (CO2). The measured values ​​are also displayed on the device's screen. A traffic light indicates the air quality in advance based on defined limits. Traffic lights limits can be adjusted by regional regulations according to IOTSU® data acquisition and transmitter unit can be installed on any surface in the target building. This maintenance leave installation of the device is easy and fast. Shipping and measurement intervals can be adjusted as needed.
Meet the sensor suppliers
Our IoT services will continue to include consultation on the selection and deployment of IoT devices. If you would like more information on devices and sensor suppliers, please don't hesitate to contact our sales team. We want to ensure that each and every one of our customers finds the right IoT sensor for their needs.
Our sensor suppliers are happy to answer any questions customers may have concerning the selection and use of device. Digita's partners and sensor manufacturers can be found here.
Digita's partners:
Produal is your reliable partner when it comes to measurement and control solutions for your building automation project. We share your goal of ensuring optimal building performance, comfort, and health.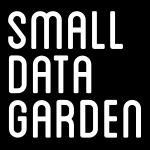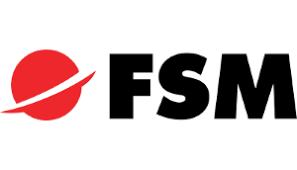 Questions about sensors or sensor availability? Contact our sales representatives!
Mona Miettinen, Mona.Miettinen@digita.fi, +358400721700
Juhani Farin, Juhani.Farin@digita.fi, +358401528165
Tuomas Kolkka, Tuomas.Kolkka@digita.fi, +358503409073